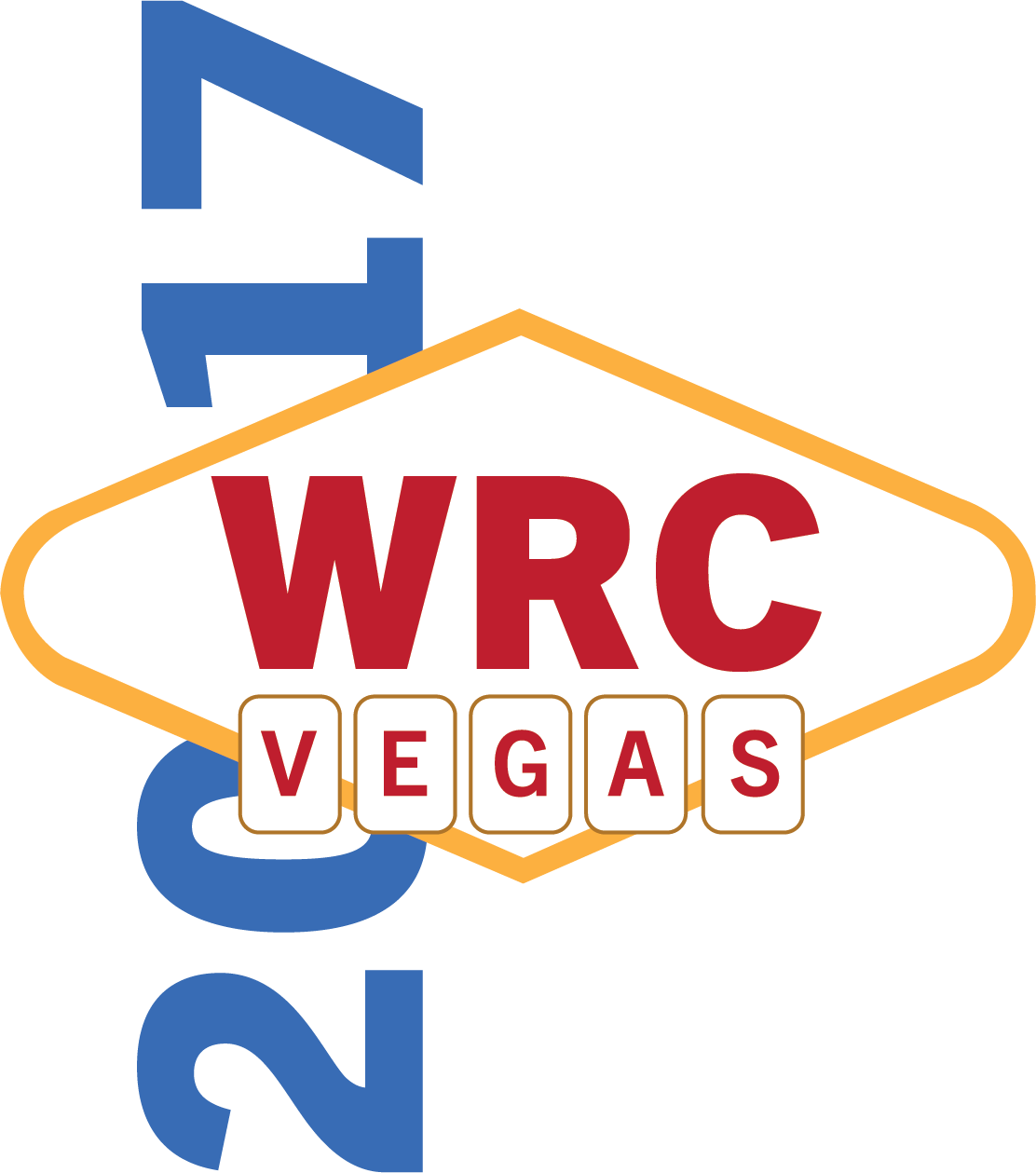 Welcome to the 2017 World Riichi Championship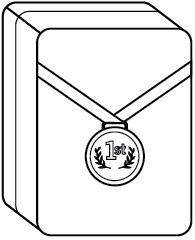 240 Players
Invitations will be extended to top Riichi players around the world in a race to crown a new World Riichi Champion. Come and claim your seat at what will be the largest Riichi Mahjong event ever held in North America!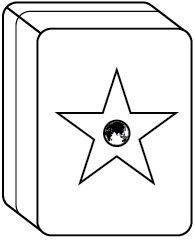 Legendary Personalities
WRC brings together the best Riichi players from around the globe! Get your chance to play with some of the most famous players in the JPML. Stay tuned for announcements of particular attendees!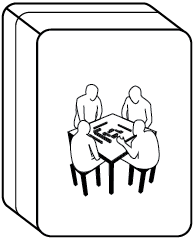 5 Days and Nights of Riichi
Running from October 4 - 8, the World Riichi Championship will be more than just a tournament. With a series of side-events and free-play on into the night, there's more than enough Mahjong for everyone!
Venue

Play
Get lost in the 95,000 square foot casino, featuring the latest slot machines and table games as well as races and sportsbook betting. Or, if you'd like to explore, the Palms is only 10 minutes from the strip, with complimentary shuttle busses!
Relax
A huge assortment of exercise and wellness facilities. Unwind at either of the indoor and outdoor pools, bask in the tanning salon, work out in the fitness center, or treat yourself to one of a huge variety of treatments at several spa and salon facilities. The Palms even features the first Hammam (Turkish steam bath) in Vegas!
Food
From a quick bite to fine dining, experience a huge variety of eatieries including the award-winning N9NE Steakhouse, named a "Top 100 Restaurant in the World" by Conde Nast Traveler, "Top 100 Dining Hot Spot of 2016" by OpenTable.com and "Best Steakhouse" by Vegas Magazine.
Nightlife
There's plenty to do after dark, with an assortment of lounges, nightclubs and bars. Catch a performance in the Pearl Concert Theater, dance the night away at the Rain nightclub or visit Ghostbar for panoramic views of the Strip from the 55th floor of Ivory Tower!
Schedule
Our schedule of events has been finalized - please note that there will be free play time available throughout the evenings!
Rules
Tournament Format
WRC 2017 be an elimination tournament, with a pool of 240 players eventually narrowed down to a single World Champion. More details as to the precise format will be available closer to the event. And don't worry, players whose run in the main event has come to an end will have numerous side-events, mahjong free-play, and other Vegas activities available to them!
WRC Rules 2017 Edition
WRC 2017 will continue to utilize the World Riichi Championship ruleset - the first international ruleset to be certified for competition play by authorities in Japan, Europe and the Americas. Since its introduction at our first event in 2014, the World Riichi Championship ruleset has been updated and improved year over year to be a definitive guide to Riichi Mahjong play. You can download a copy of the rules here: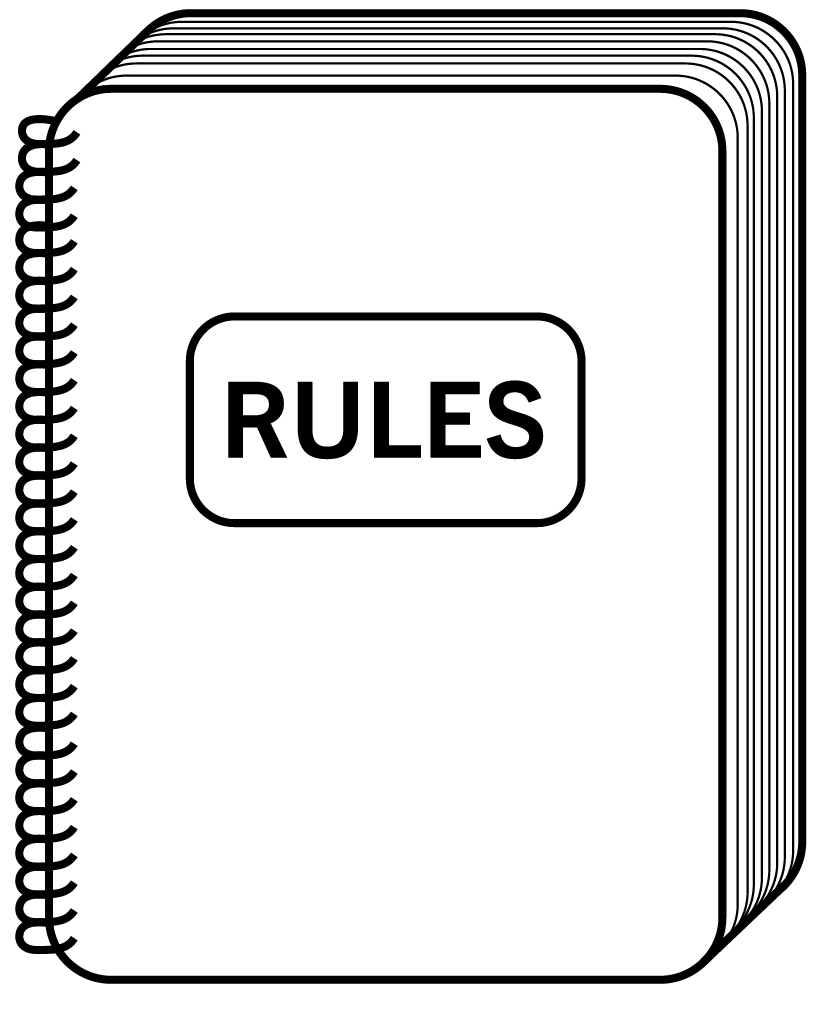 ---
Results
World Riichi Champion

TOMOTAKE, Masaharu

Top 4 Players
YAMADA, Hiroyuki
MASUDA, Ryuichi
TOMOTAKE, Masaharu
NAKAMURA, Yutaka
Top 8 Players
OTANI, Yuumi
TOMOTAKE, Masaharu
YOSHIDA, Yukio
YAMADA, Hiroyuki
MASUDA, Ryuichi
NAKAMURA, Yutaka
WEINGUNY, Lena
TAKEDA, Katsuo
Top 16 Players
UOTANI, Yuumi
NAKAMURA, Shingo
AKASHI, Minako
MASUDA, Ryuichi
TOMOTAKE, Masaharu
NAKAMURA, Yutaka
MORIYAMA, Shigekazu
KONNO, Shintaro
YAMADA, Manabu
YAMAWAKI, Chifumi
YOSHIDA, Yukio
WEINGUNY, Lena
YAMADA, Hiroyuki
TOMOZOE, Toshiyuki
HIRVOLA, Ossi
TAKEDA, Katsuo
Top 32 Players
Rank
Name
Score
1
TOMOTAKE, Masaharu
261.2
2
YAMADA, Hiroyuki
201.7
3
NISHIJIMA, Kazuhiko
200.8
4
NAKAMURA, Yutaka
196.2
5
MORIYAMA, Shigekazu
187
6
YOSHIDA, Yukio
174.4
7
WEINGUNY, Lena
172.4
8
TAKEDA, Yuki
171.8
9
KONNO, Shintaro
141.3
10
NIKAIDO, Aki
138.2
11
SUGIURA, Kansuke
132.1
12
SAKAI, Hidetaka
128.6
13
KUROSAWA, Kouichirou
127.7
14
MITO, Ryosuke
124.4
15
YAMADA, Manabu
124.3
16
AOI, Yurika
124.2
17
UOTANI, Yuumi
120.6
18
KONDO, Kazuo
119.8
19
YAMAWAKI, Chifumi
115.3
20
NAKAMURA, Shingo
113.5
21
KIKUHARA, Masato
108.7
22
HIRVOLA, Ossi
108.2
23
GULMANS, Martijn
107.8
24
LESTER, Martin
107.8
25
MASUDA, Ryuichi
106.7
26
TAKEDA, Katsuo
105.6
27
KUSABA, Tomoko
105.1
28
AKASHI, Minako
103.9
29
FRANCKS, Zachary
103.9
30
TOMOZOE, Toshiyuki
102.8
31
KUROKI, Masao
98.5
32
UCHIKAWA, Kotaro
96.7
Rank
Name
Score
33
HAYAMA, Makoto
96.5
34
SAITO, Shun
96.4
35
TOKUDA, Kenneth
95.2
36
ASAPIN
92.2
37
SHIRATORI, Sho
88.4
38
UCHIDA, Minori
86.8
39
KAKIGI, Kentaro
85.9
40
SAKURAI, Takahiro
84.9
41
SHIBATA, Yoshikazu
79.8
42
SHAN, Yuanqi
78.5
43
RATSIMANDRESY, Joël
76.6
44
HIN, Tham
72.6
45
MORISHITA, Masato
72.2
46
LABAÅ , Matej
68.5
47
EBEJER, Aaron
66.6
48
NARA, Keijun
65.9
49
POH, Wolfram
63.2
50
LIU-KRASON, George
63
51
TEZUKA, Sakiku
62.7
52
KIM, Mio
60.9
53
KENNEDY, Ty
60.6
54
LEMOINE, Mark
59.4
55
ITO, Yuko
58.2
56
SANCHES, Amauri
57.9
57
AOYAMA, Shuusuke
56.6
58
MATUDA, Maya
56.3
59
MONAKOV, Ilya
51.9
60
ZUBENKO, Anna
50.3
61
KYAKUNO, Naoki
49.4
62
NØHR, Jesper
48.4
63
ADAMS, Ryan
48
64
KOZIMA, Yu
45
65
IGARASHI, Takeshi
42.5
66
CHRISTIANSEN, Freddy
41.8
67
TANIGUCHI, Kouhei
41.3
68
HYUGA, Kyosuke
41.1
69
BORYSIAK, Jacek
40.1
70
ALTERNATE 1
38.7
71
YAMAI, Hiroshi
38.6
72
JIANG, Zixuan
38.4
73
LENSU, Konsta
38.3
74
LEE, Bing Ho
37.2
75
NELSON, Evan
35.9
76
TO Anthony
35.6
77
ROJAS, Felipe
35
78
DRURY, Shaun
33.7
79
HAHN, Timur
33.6
80
ROSTVED, Frank
33.2
81
DINNYESI, Zoltan
33.1
82
SETOKUMA, Naoki
32.5
83
ABE, Kenichi
32.4
84
NAKAMURA, Tsuyoshi
31.9
85
JERGUÅ , Juraj
30.5
86
ŻUK, Bartosz
28.2
87
SAKAMOTO, Gemma
25.5
88
SONG, Panjing
24.6
89
SUGAWARA, Hiroe
24.5
90
CLARKE, David
23.4
91
ISHIHARA, Makoto
23.3
92
KIRIYAMA, Noriyuki
20.6
93
FUJISAKI, Satoshi
19.9
94
OSIPOV, Kirill
19.6
95
YOSHIDA, Tadashi
19.5
96
BRAGG, James
13.3
97
KAWATANI, Eigo
11.2
98
IDE, Kohei
11
99
TAKAMIYA, Mari
10.9
100
FUKUMITSU, Masao
10.5
101
WOŹNIAK, Mateusz
9.4
102
YOSHINO, Atsushi
8.5
103
MENEGAZZO, Gian
7.1
104
LI, Wenlong
6.9
105
GERMEYS, Jasper
5.8
106
CHEN, Chaolei
4.7
107
IGA, Norio
3.2
108
AOKI, Saya
2.4
109
NISHIKAWA, Toshiko
0.8
110
HIRANO, Ryoei
0
111
YARCHUK, Anton
-1.3
112
CHO, Toshimasa
-2.1
113
PERSSON, Stefan
-2.1
114
KLAAR, Martijn
-3.4
115
IVANOV, Maxim
-3.7
116
MAIER, Roland
-4.4
117
TOMISSER, Manuel
-7.4
118
SAITO, Maiko
-8.5
119
MAEHARA, Yudai
-10.1
120
ALLOATI, Matias
-10.3
121
MCDONELL, Charles
-12
122
ZAMORA, Shane
-12
123
NAKAMURA, Jyunko
-12.1
124
PALMERO, Lucas
-14.5
125
SCHEYER, Allon
-15.3
126
KIYOHARA, Tsugumitsu
-15.5
127
DI DOMENICO, Annabel
-16.7
128
LI, Jian
-19.5
129
SIBATA, Hiro
-19.8
130
MIYAUCHI, Kozue
-20.7
131
LI, Hong
-21.7
132
STEENHOLM, Isabel
-22
133
JER, Cheo Kae
-23.3
134
KOSHIMOTO, Tina
-23.6
135
LIU, Yixuan
-24.3
136
PENG, Wang
-25.3
137
IWAI, Tomoaki
-26.4
138
MCLEOD, Michael
-26.5
139
HAASBROEK, Nicole
-27.1
140
NELSON, Garthe
-27.4
141
CAO, Olivier
-27.7
142
LETH, Henrik
-27.7
143
NEBILAK, Kira
-29.5
144
NISHIKAWA, Jun
-30
145
TSUCHIYA, Yukihiro
-30.3
146
ROWE, Christopher
-31.1
147
SHI, Kevin
-32.6
148
MORENO, Daniel
-35.4
149
FURUHASHI, Takashi
-36.9
150
HORVAT, Vadim
-38.8
151
WHITCOMB, Andrew
-40.3
152
Jenn
-40.8
153
ESCHENBURG, Axel
-41.2
154
TOJYOU, Rio
-41.4
155
HANNIKAINEN, Janne
-42.2
156
LUGOVKIN, Mikhail
-45.9
157
MYERS, Matt
-46
158
WAKULUK, Marek
-46.7
159
MCCORMACK, Jaben
-47
160
TONG, Tong
-49.6
161
ROYER, Sylvain
-50.8
162
DIZON, Edwin
-52.2
163
OLSSON, Fritiof
-52.8
164
WANKMULLER, Alexander
-53.5
165
DONAGHY, Michael
-58.1
166
LUI, Kinyan
-61.4
167
ANDERSEN, Morten
-62.3
168
WANG, Bichen
-62.8
169
HAAPSAMO, Anne-Mari
-63.1
170
BOGDANOV, Vladimir
-65.2
171
KUROSAKI, Aruto
-65.5
172
LAI, Si
-66.5
173
HSIEH, Anthony
-68.4
174
LI, David
-70.4
175
GAU, Vincent
-70.9
176
DUCKWORTH, John
-72.9
177
LIN Kevin
-73
178
VYSHIVANNAYA, Oxana
-73.3
179
BELLAY, Ondrej
-76.1
180
PUSCHMANN, Lukas
-80.2
181
AIDA, Hiyori
-81.1
182
SHIFRIN, Andrey
-83.8
183
ROOS, Frauke
-90.1
184
SASAKI, Hisato
-90.2
185
BABA, Kenji
-91
186
OGASAHARA, Nao
-91.2
187
KIRJOKANGAS, Mikko
-94.9
188
WOLSKA, Oliwia
-96.2
189
HUSOM, Glenn Ivar
-97.6
190
GAN, Ryan
-98.2
191
KOLENDA, Dominik
-98.5
192
CHIN, Gregory
-98.6
193
HALPERIN, Rachel
-99.2
194
HAINES, Mark
-99.8
195
HUYNH, Joe-Calberson
-100.1
196
HAYASHI, Kenyuu
-100.6
197
MAHONEY, Grant
-101.9
198
GORDULA, Aldwin
-102.8
199
BURNHAM, Daniel
-103.6
200
NISHIKAWA, Mai
-105.6
201
BOAS, Benjamin
-107.8
202
MASUI, Takashi
-110.5
203
RIEDEL, Thomas
-116.6
204
ZAHRADNIK, Michael
-122.3
205
ROBISON, Aidan
-122.9
206
MARTIN, Philipp
-124.4
207
SUGIMOTO, Yuuji
-130.5
208
MILLER, Scott
-130.7
209
MARKO, Michal
-134.8
210
HANSEN, Sheila
-136.1
211
RINFRET, Anne
-144.4
212
HOOGLAND, Ans
-146.2
213
PICARD, Simon
-148.1
214
DOPPELHOFER, Alexander
-153.8
215
ABDOLLAHI, Philip
-154.2
216
FIGONI, Pablo
-154.4
217
MATOS, Sérgio
-158.1
218
GAHLER, Daniel
-160.4
219
CHRISTENSEN, Tina
-168.4
220
RIDEOUT, Shane
-169.7
221
STUMMEYER, Ilka
-170.4
222
HOOGLAND, Cor
-171.2
223
FELT, Tuvya
-172.3
224
MELGOZA, Arthur
-342.8